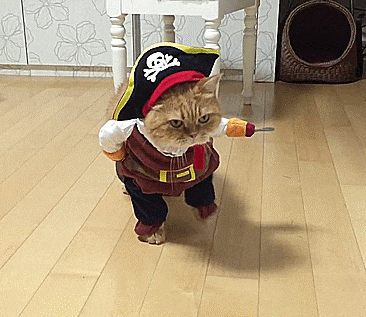 Whoever started making these front-end costumes for your dog or cat that look super realistic when you're looking at your pet from the front is a true genius. all use this technique of using your pet's front two paws as the characters walking legs and put arms out to the side of them that make them look like they're walking upwards like a human. This pirate cat costume is even better, there's just something quite elegant about how he has a hook pointing straight out with one hand, and the other is tucked neatly behind his back, just like how a true pirate would probably approach you to thieve your boat.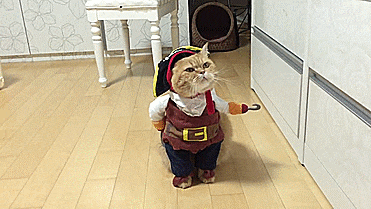 The pirate costume works great for both dogs or cats, is made from a soft and breathable non-woven polyester fabric, and comes in four different sizes to choose from depending on how girthy and large your cat or dog is. The small size should fit cats or dogs that weigh between 11 - 16.5 lbs, the medium size should fit cats or dogs that weigh between 16.5 - 33 lbs, and the large should fit cats or dogs that weigh between 33 - 44 lbs. extra large fit Large dog over 44 Ibs.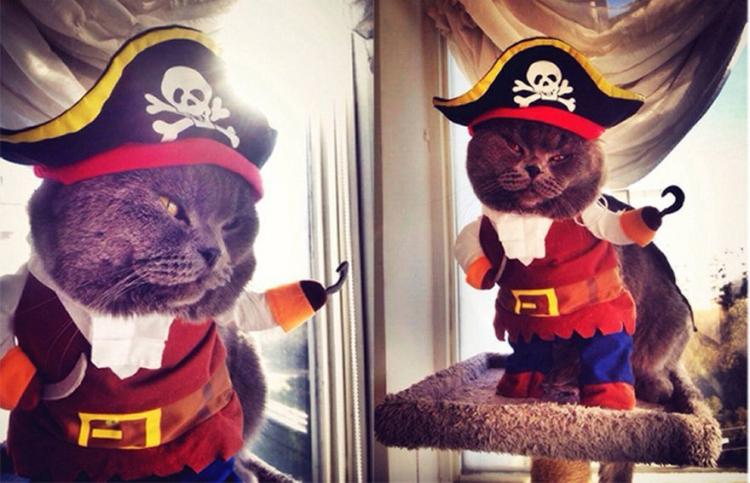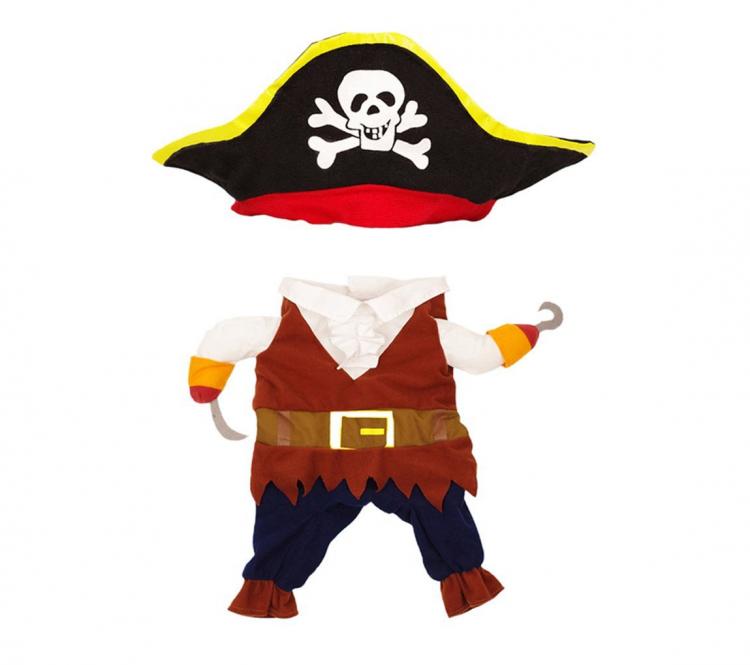 Label Size
Cap Circumference
Neck Circumference
Length
cm
inch
cm
inch
cm
inch
S
39
15.21
30
11.7
20
7.8
M
46
17.94
32
12.48
32
12.48
L
54
21.06
34
13.26
34
13.26
XL
78
30.42
50
19.5
46
17.94
NOTE:

 We recommend that you choose the size 1-3cm large than the data offered by us.